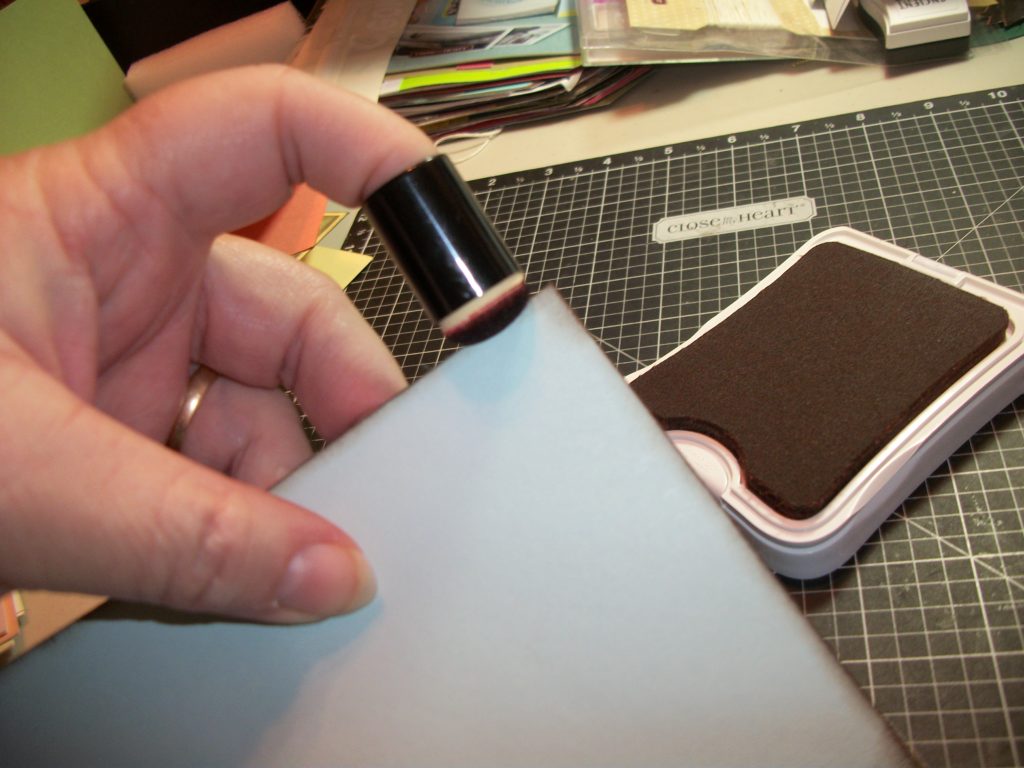 I know it seems kind of strange with everyone making resolutions about life for New Years I am making stamping resolutions. Stamping is a major part of my world so it seems right to want to accomplish more this year since I let life get in the way last year but I want to do so much more this year thus my stamping New Year's resolutions.
Learn and share more techniques. I have learned lots of different techniques over the years, some are standard "go to" techniques that I probably use too much and some I left behind long ago. I want to unearth and share those older techniques that may have been forgotten about and learn new ones to share with you and enhance my own cardmaking and scrapbooking.
Have an organized workspace so I want to stamp. Let's face it, it is hard to get motivated surrounded by clutter. My goal this year is not only to get my space organized but to keep it that way. This will require some diligence as it is not my normal situation.
Try new color combinations. I enjoy color but sometimes it is harder to break away from the traditional to the innovative in working with colors. In order to complete this endeavor, I can rely on the Close to my Heart Color Guide.  I will also be posting "Color Challenges" to help you with expanding your use of color.
Complete one scrapbook page a week. I find it hard to actually find time to complete a scrapbook page without my mind wandering into the "what should I be doing right now" tunnel. I believe it is just as important to preserve one's memories as it is to clean the house or do the laundry. I will accomplish this by posting a sketch every Monday and my take on the sketch sometime during the week.
Finish one card a week. I hate paying good money for cards. $6.95 is ridiculous and most of the time the card isn't that impressive. I would rather keep a stock of cards in a variety of occasions that I make myself at a MUCH less expensive price. I know my recipient will appreciate a handmade card so much more, and more likely keep it longer than a store bought card.
Do you have resolutions for your creative side? I would love to be able to help you achieve them. Post a comment below and share that resolution with me and when it is complete, send me a picture of your creation so I can post it here on the blog.