The NEW Close to my Heart Holiday Expressions 2018 is HERE!
While i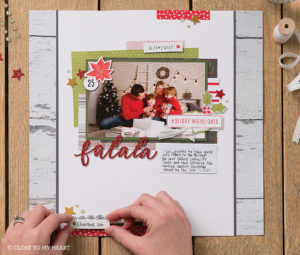 t may seem early, I love when the new Holiday Expressions comes out! Christmas is certainly my most favorite holiday to decorate and craft for and this catalog is no disappointment. We have five new paper packs with an additional "Seasons Mix In" with complimentary papers to round out all your paper packs. This is the first time I have seen a package like this and they have done a good job putting this paper pack together.
Introducing the Season Mix-Ins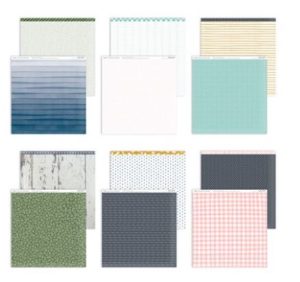 Introducing our new Mix-in papers designed to coordinate with every other paper collection in this idea book, giving you added flexibility and creative freedom in all your crafting projects. Available in a pack of six 12″ x 12″ patterned paper sheets and a custom cardstock pack. To see these beautiful papers just click here.
Alternate Uses for Patterned Papers
I especially like the grey fence paper in the bottom left, perfect for masculine birthday cards and the blue watercolor just above it. I see so many possibilities with these papers, I look forward to sharing them with you in the next several months. I think it is always important to see what else can be created just by thinking a bit outside the box. What I mean is, just because it is a Christmas Paper Pack, it doesn't mean it can only be used for Christmas. As you can imagine, I have a LOT of patterned paper and I really want to use it.
As a result of having so much paper, I am bringing back Throwback Thursday. I will be creating with older paper packs and some older colors that are no longer available. I am happy to sell these colors if someone is looking for a specific color or falls in love with an older one. I am also going to use some older stamp sets. These will be for sale here on the website as well.
This Holiday Expressions Idea Book also brings us a new medium to Close to my Heart, texture paste. I used this any years ago at a Creating Keepsakes crop I attended with my daughter and it is lots of fun. I look forward to sharing those ideas with you soon.
There is also a new Cricut digital collection for Christmas!
Get Your Own Copy of Holiday Expressions

If you would like your own copy of the Close to my Heart Holiday Expressions 2018 Catalog, drop me a note. I would be happy to send you one. One thing though ~ please include your phone number so I can give you a call a few days after you receive it to help you get your items ordered. Buying and sending catalogs can get costly, but I don't mind if you are thinking there will be things you would like.  This is also a great way to start your Christmas list. After Thanksgiving I will start making calls to people on your list you would like to give you Close to my Heart products.  Don't worry, they are usually very happy to hear from me as they are stumped on what you really want for Christmas or Hanukkah.