This month Close to my Heart is featuring the True Love Paper Packet . I have used some of those elements in today's Motivational Monday scrapbooking sketch. Colors in this paper pack include Ballerina, Sugarplum, Sage, Mint, Eggplant, Sapphire, New England Ivy, Canary and White Daisy.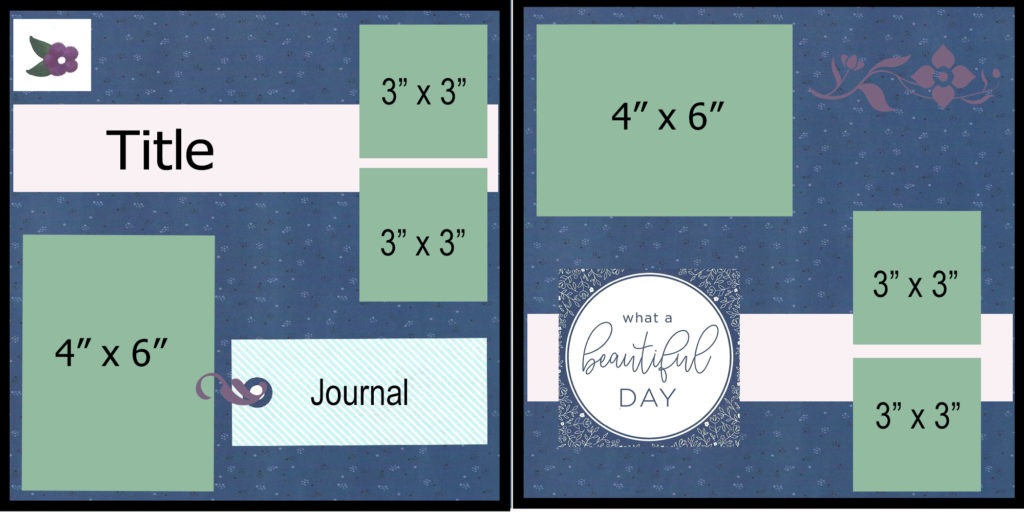 This sketch uses 2- 4″x 6″ photo mats and 4 – 3″x3″ photo mats. Trim your pictures about a 1/4″ less to center on the mats. The two strips are done in Ballerina pink cardstock and measure 2 1/2″ x 12″. The embellishments are taken from one of the sheets included in the pack. As a result, you have a nice, cohesive layout.
The Eggplant flower in the left corner, the tag ribbon and the flower in the upper right quaderant follows the rule of three, guiding the eye from left to right.
Check back later in the week when I will have done the layout myself and posted the image so you can see how I have made this sketch work.
When you finish your layout, send me a picture of your layout and I will post it here on the blog. You will then be entered into a drawing to win a free stamp set. You can e-mail your photo to Carol@CreativelyCarol.com or even send it via text to 801-597-4896. I am excited to see your take on today's scrapbooking sketch.